Why become part of the eCourier family?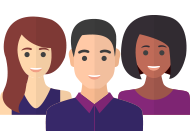 Team spirit
Become part of a friendly and professional team

Something new every day
Deliver to different places, meet different people and keep the business world moving

Flexible hours that suit you
Flexible hours that suit you

Hard work pays off
Earn great rates and bonuses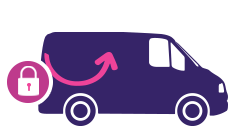 Company vehicles
If you want to work full time, drive one of our motorcycles, small vans or large vans

Ready for lift off?
Fun fact, most of our controllers and managers started their careers as couriers
Lights, camera, action
Find out what a day as an eCourier is like. High tempo, fresh air, delicate goods and happy customers pretty much sums up an average day on the field.
When over night or next day delivery simply isn't fast enough, we have to find the best way, same day.
Out and about or behind the scenes?
What our people think of us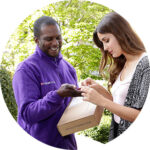 "I started at eCourier back in January 2017 and really enjoy it here. The office staff are really supportive and are always on hand to help me with a delivery. The best part of working here is meeting new people and the feeling of working in a team."
DARREN HARRELL – E36