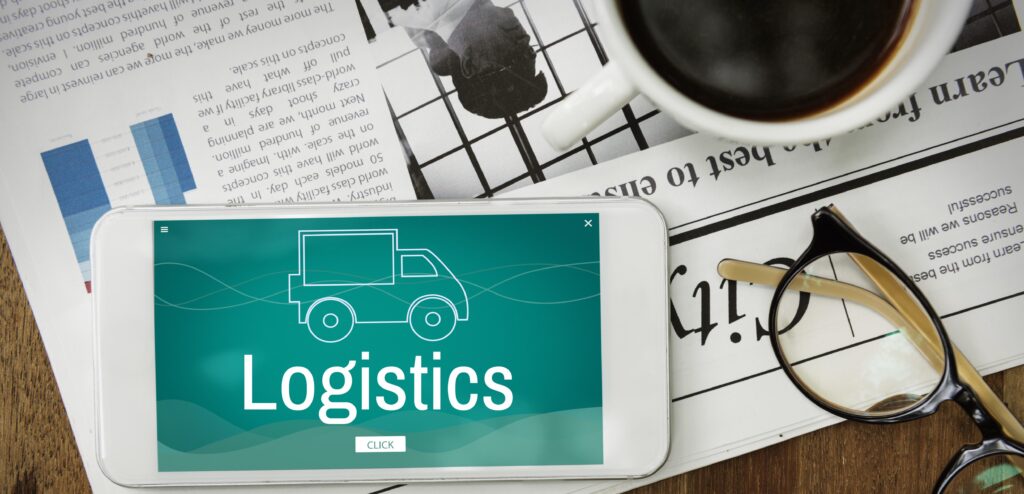 A partnered logistics supplier, is it the best solution for most UK businesses?
Headaches Or Plain Sailing?
As the Beatles once so-knowingly chanted on their classic song, 'Let It Be'…this classic phrase could so easily refer to logistics as a part of our daily lives. Whether you're simply pouring milk over your Frosties or wrapping-up your four thousandth parcel bound for a customer – we all are reliant on a global supply chain of epic proportions and trust it to work. 
But so, what? Who cares how we got our hands on the clothes we are wearing, or the meal we're eating, or the drink we're imbibing…it just got to us, but what did it take? 
Equally, what did it take for your business to receive the equipment, parts, or stock to ensure the ability to operate? And did your distribution meet or exceed your customer's expectations, within budget and on time every time? 
Probably not – so as a business, how on Earth can you simplify such a complex and evolving entity that has so many uncontrollable factors? You may have a sleek operation and a great relationship with your carriers, but like the effect Brexit had on our access to the European markets, complications arise, and expertise is required to best navigate any given situation. 
Speaking of Brexit, there are still a vast number of businesses, from manufacturers to retailers, who simply pulled the plug on those lanes, as the perceived risks and confusion about what is needed to access the individual countries (many of whom had unique duty and tax thresholds) was too much to manage in the day-to-day of running a business. 
We all know the giants in the global logistics game, I'm sure those with an informed opinion on the matter would also agree there are several HUGE commodity movers that we've never heard of. Domestically, we all have an opinion (largely born of experience) about the delivery firms that grace our doorsteps and it's not always positive. 
Is there an easier way?
I hear this question a lot. Both internally within our business, but chiefly from service users who have a raft of differing models that either work (or often aren't quite ticking every box) or that create merry havoc for their daily operation and people therein, often not knowing that a solution may exist. 
So, what of  3 & 4 PL's and outsourcing? 
Well, there is much value that can be attributed to 3 & 4PL's (the latter also assisting in sourcing as the key identifier), and that may suit many a business, but certainly not all. Scale, client demand, governance, margin, relationships – all may deem an external provider as-such not to be a fit. 
We don't all need a fully outsourced warehousing operation, pick & pack, fulfilment service et-al, but certainly there are benefits to businesses who need scalability without subscribing to risky, costly overheads.  
We've used the same partner for years and it works
Great! Stick to them, your loyalty is appreciated and clearly, it's making for a slick, happy team, and customer base…isn't it? It's ALWAYS worth researching, listening to the subject matter experts (often Sales Consultants for various vendors) to ensure you have an up-to-date picture of the art of what's possible in logistics (it is a fast-moving space and always will be). 
I see value in our integrators, I note the difference in moving freight (and the various modes of transport required) to that of moving parcels. I see the intricacies of moving dangerous goods (even commonplace items like batteries, consumer electronics, everyday household items, beauty & personal hygiene products, DIY, pharmaceuticals etc. can trip us up). There are challenges in importing goods, in cross-border movements, in dedicated vehicles versus groupage services…I have worked in this transport game for over two decades (closer to three) and I'm still perplexed! 
We feel the problem, what do you propose?
Well, it is with a little bias that I feel a partnered logistics supplier is likely the best bet for most UK businesses. And what I mean by that is essentially a similar model to a 3PL, but that doesn't always mean an unknown brand you have to build trust with. 
Have you considered the positive effect your transport partners can have with your carbon reduction (and the esteem customers and potential buyers place on this critical factor)?  
Has your current partner discussed faster, hyper-local options that differentiate your business, maximise sales and demonstrate your forward-thinking nature?   
Find a vendor that offers a true partnership approach, that is nimble, that can create bespoke solutions as the needs of your business evolve, and that ultimately is accountable. They should be able to offer a multitude of service types (speed, size, local or global), make fast decisions that don't involve legions of approvers and have value-adds that can really leverage your offering. For example:  
Fast, local services (e.g., store-to-door or cost-efficient 

same day delivery

 options)

 

Reliable delivery options, from the most secure to managed networked services.

 
Access to a multitude of carrier options, for best-by-lane outcomes and incredible reliability through continuation (not being tied to any one network)

 

Buying power, be that transportation, packaging, or any affiliated costs, that is passed on to you.

 

Carbon reduction and green options that enable your business to prove its credibility in that regard.

 

A decent 

CSR strategy

 that leverages your own.

 

A single invoice for all services, backed-up with helpful, clear data.

 
Readily available escalation support – this is logistics, it will go wrong from time to time.

 

Knowledge – Your partnered provider should be on top of their game, so you can focus on your specialism.

 

Actual help – brokerage, customs paperwork, meeting specific delivery criteria, collections, packaging…your logistics service provider SHOULD be the experts and willing to help.

 

Space to grow – temporary or long-term warehouse space that's secure and dry…be it high volume FMCG's or project work that may require a little storage or cross dock – this should be available in a convenient locale.

 

Around the clock delivery and support – sometimes business requires pinpoint delivery at all hours, for example, engineers requiring the right tools or parts to do their work on any given day.

 
Secure – work with a secure partner where possible, be that an established independent, SME or specialist division of a giant…just ensure they are stable and have the required buying power (and nous) 

 
Food for thought? I hope so…options a-plenty, it's often a matter of a decent consultation and a meaningful chat over a cuppa to land on something that can really, really help solve the logistics puzzle. 
I drink English Breakfast tea, Latte's, or a black Americano…and always happy to talk if you wish. 
Richard Worland 
Head of Proposition at eCourier