Do you enjoy being on the road?
Can you deliver our parcels with a smile on your face?
If the answer to those two questions is yes and you're a hard worker, then we would like to talk to you about working as a delivery driver.
Company vehicles are available for experienced couriers.

Our london clients include some of the biggest names in the industry

Congestion charge-free van rental

The best controllers in london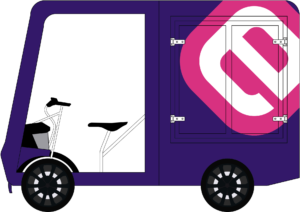 Wide range of vehicles

We have a personal connection with our fleet. 70% have been with us for more than 5 years.

Since we own our own garage, we can provide our own vehicle support.

We provide driver support to resolve any issues you might encounter.

Our services are available nationwide.