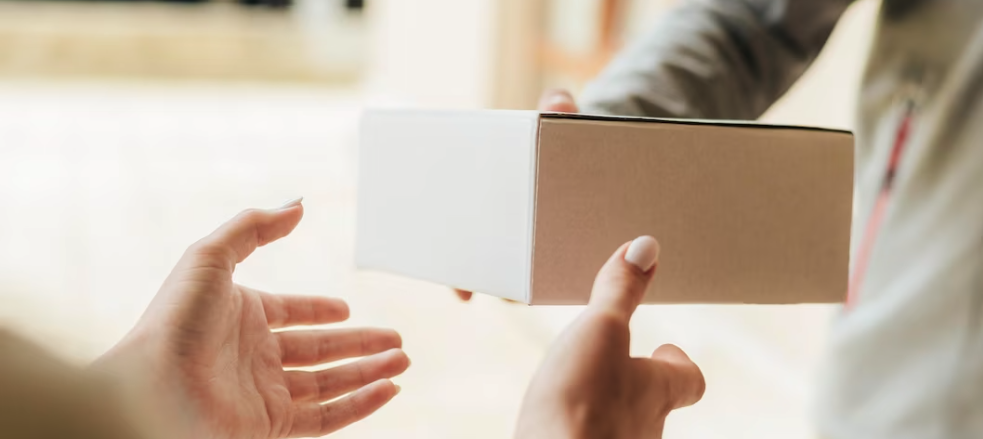 Parcel Delivery Service
London Courier Services: Your Trusted Same-Day Delivery Partner
In the bustling metropolis of London, where time is of the essence and efficiency is paramount, having a reliable courier service at your disposal is crucial.
So, when it comes to seamless same-day deliveries and unmatched reliability, look no further than eCourier, your trusted London courier company.
We understand that urgent situations can arise unexpectedly, and that's why we have fine-tuned our delivery processes to cater to your immediate needs.
Walk with us on this journey through the world of London courier services, where eCourier is not just a company, but a saga of trusted same-day deliveries.
Grab your tea (or coffee if you're feeling a bit rebellious), and let's unveil the enigma that is eCourier – your partner in parcels.
The Power of Same-Day Delivery
In a fast-paced city like London, businesses and individuals alike often find themselves in need of urgent deliveries.
Londoners are a breed of their own – always on the go, always chasing dreams, and always with a schedule tighter than the Queen's guard uniform.
Same-day deliveries are not just about convenience; they are a lifeline in a city that thrives on seizing the day.
Imagine needing vital documents for a crucial meeting, or surprising your significant other with a last-minute gift to save the day. That is where eCourier's same-day prowess shines, bridging the gap between 'now' and 'too late'

Why Choose eCourier?
Stepping onto the stage with a wealth of experience, eCourier has carved a niche as a trusted and highly experienced same-day delivery courier service.
With a legacy etched in years of unwavering commitment, we have risen to be the go-to solution for those seeking swift and dependable international parcel delivery services.
Our journey has been one of growth, innovation, and above all, a dedication to meeting the urgent demands of businesses and individuals across London and beyond.
Our brigade of dedicated professionals forms the backbone of our service.
Handpicked for their expertise and driven by a passion for precision, our team is primed to provide you with an unparalleled level of service, whether it's a same-day delivery within London's city limits or a worldwide parcel headed to the other end of the globe.
Our couriers use modern vehicles and advanced technology to deliver your packages on time and in perfect condition. They navigate the city's complex streets with expertise.
Our reach extends far beyond the city limits, thanks to a vast network of couriers strategically stationed across the UK and the world.
This network acts as our invisible thread, seamlessly connecting you to your recipients regardless of distance, such that when you think of worldwide delivery, eCourier is your reliable international courier service partner.
eCourier delivers to various locations, including London's busy markets, peaceful countryside, bustling cities in Europe, and remote corners of the world.
You might need to send a parcel to a friend studying abroad or collaborating with international business partners, or even an important legal contract.
The possibilities are endless and eCourier is your gateway to achieving a wide range of worldwide parcel delivery needs. Our robust network empowers you to send a parcel anywhere, confident in the knowledge that it will be handled with the same care and efficiency as if it were a local delivery.
At the heart of our philosophy lies adaptability. We understand that every delivery is a unique tale, with its own set of characters, challenges, and resolutions.
We also recognise that each destination country comes with its own set of customs, regulations, and challenges. This understanding has led us to design a service that is as versatile as it is efficient. Our approach ensures that your worldwide parcel reaches its destination country seamlessly, no matter where in the world that may be.
Whether you're seeking a one-off delivery or require a regular service, our flexible approach enables us to tailor our solutions to match your specific requirements.
Your convenience is our command, and we take pride in orchestrating deliveries that harmonise seamlessly with your needs. From small parcels to large consignments, our team is committed to tailoring our services to exceed your expectations.
But beyond the mechanics, beyond the algorithms and routes, lies our unwavering passion. We are not just couriers; we are custodians of moments and enablers of connections.
Our commitment to excellence reverberates in the echelons of the industry, cementing our reputation as one of the foremost same-day delivery courier services.
We recognise that each delivery is a bridge – a bridge that connects a baker's creation to a customer's delight, a bridge that links a manufacturer's innovation to a distributor's shelf, and a bridge that unites friends and families separated by circumstances but joined by sentiment.
With over 30 years of experience serving the people of London, eCourier has established itself as a name synonymous with reliability.
Time efficiency is at the heart of what we do. Our 64 minutes average van pick-up time and our advanced route optimisation and tracking systems allow us to navigate London's intricate web of streets with ease.
This ensures that your packages take the most efficient route, reducing delivery times and minimising any potential disruptions.
Each worldwide delivery carries a story – the story of a daughter surprising her mother with a heartfelt gift, the story of a start-up receiving a game-changing prototype, or the story of a hospital receiving life-saving medical supplies.
These stories inspire us, drive us, and remind us of the profound impact that timely local and international deliveries can have on lives.
At eCourier, our commitment to excellence extends beyond the physical delivery process.
From the moment you initiate the request, our friendly and knowledgeable customer support team is alert and at your service, ready to assist you and address any queries or concerns you may have along the way.
Elevating the London Courier Experience
eCourier's commitment to sustainable practices further sets us apart as a responsible and forward-thinking courier company.
Our eco-friendly initiatives, such as electric and low-emission vehicles, not only contribute to reducing our carbon footprint but also demonstrate our dedication to creating a greener London.
Booking Made Easy
With eCourier, the booking process has never been simpler.
Booking a delivery with eCourier isn't just a transaction; it's an invitation to experience the ease of logistics, where your needs take centre stage.
You can bid farewell to the long queues and limited hours of the traditional post office with our user-friendly online platform that allows you to request and track deliveries at your convenience, giving you full control over the process.
When it comes to London courier services, eCourier emerges as the beacon of efficiency and customer-centricity.
From urgent same-day deliveries to personalised solutions tailored to your needs, eCourier stands ready to be your trusted partner in navigating the bustling streets of London. Experience the difference for yourself and entrust your deliveries to the experts at eCourier.
Your satisfaction is our priority, and we are here to redefine the way you perceive courier services. You can wave goodbye to uncertainties, delays, and hassles and embrace the competence and convenience that eCourier brings to the table.
So, the next time you need a same-day delivery in London, remember – eCourier: Your Trusted Same-Day Delivery Partner.