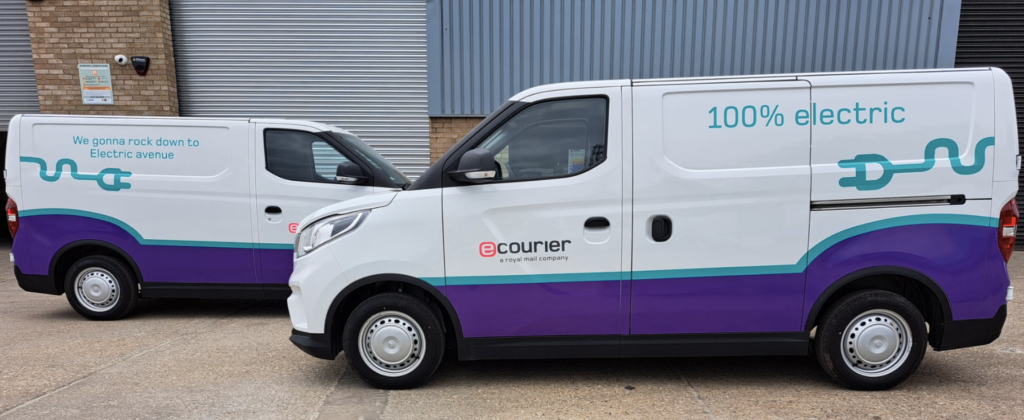 Same Day Delivery & Green Courier
Introduction:
In today's fast-paced world, getting packages and parcels delivered promptly is more important than ever. That's where courier services come in to save the day. Whether it's for personal or business needs, having reliable delivery options can make life so much easier.
This blog discusses the convenience of same day delivery in the UK and the significance of eco-friendly couriers in London. Same day delivery is a convenient service in the UK.
Customers can receive their orders on the same day they place them. This is beneficial for those who need their items urgently or have time-sensitive commitments.
On the other hand, eco-friendly couriers play a crucial role in London. They prioritise sustainable practices and reduce carbon emissions in the delivery process. This is important for preserving the environment and promoting a greener future.
Is there same day delivery in the UK?
Yes, there is! Same day delivery is a convenient service. It guarantees that your packages will arrive at their destination within a few hours on the same day.
It's like magic, and it's becoming very popular in the UK. Businesses and individuals alike love it because it saves time and makes life smoother.
If you're in London and need something delivered ASAP, same day delivery can be a real lifesaver. You can rely on top-notch courier companies like eCourier, and they'll whisk your parcels to their destination in no time.
They're speedy and reliable, making sure your important stuff gets there right on time. Sending a gift, important documents, or anything urgent? Same day delivery is the way to go! Same day delivery
Moreover, same day delivery is not just limited to domestic services; it's also available for international parcel delivery.
If you need to send important packages to another country fast, same day delivery services can help you effectively.
Fast international courier services ensure your packages reach the destination country quickly and without any unnecessary delays.
Who uses same-day couriers?
Guess what? Lots of people and businesses use same day couriers. It's like a secret weapon for quick deliveries!
E-commerce companies love it because it keeps their customers super happy. Whether it's a special birthday gift or a last-minute purchase, same day delivery makes customers feel like VIPs.
Hospitals and pharmacies are big fans of same day couriers too. They need to get medical supplies, prescriptions, and lab samples to patients fast. It's all about making sure people get the care they need ASAP.
Small businesses also find same day couriers incredibly helpful. They might have fresh goods that require quick delivery, or they might have an urgent order to fulfill. Same day delivery helps them compete with the big guys and keep their customers happy.
Same day delivery services are ideal for individuals who have an urgent need to send a package to someone they know. This could be a friend, family member, or colleague.
It's the perfect solution for those "Oh no, I forgot to send the package!" moments. With same day delivery, you can make sure your parcel reaches its recipient without any delay.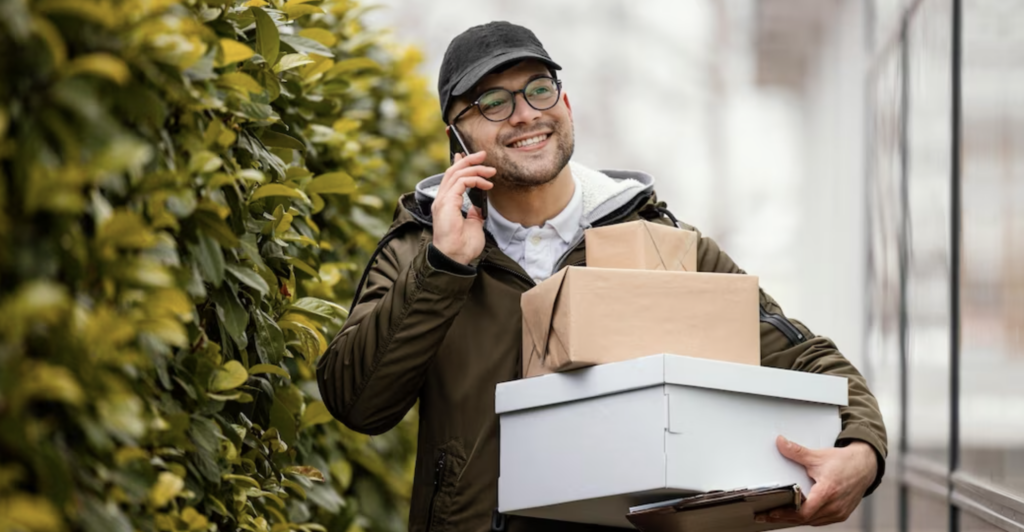 Can you get a parcel delivered the same day?
Getting a parcel delivered on the same day is totally doable. Just contact your favourite courier company and let them know you need same-day delivery. They'll handle the rest.
Here are some tips to make sure everything goes smoothly:
1. Give them the right delivery details so they know where to go.
2. Choose a courier company with a great reputation for delivering on time.
3. Keep track of your parcel using their tracking tools.
4. If there's anything special about the delivery, let them know in advance.
Following these tips will help you get your parcel delivered in a flash, making your life easier and your day brighter.
You bet they do! Royal Mail is a big name in the courier world, and they've got your back with their same day delivery service. They know that sometimes you need things delivered right away, and they're ready to make it happen. But here's something cool – Royal Mail goes the extra mile with Green courier options too! They care about our planet and have eco-friendly delivery services to help protect it.
In addition to same-day delivery, eCourier offers reliable international parcel delivery services.
Royal Mail offers a variety of delivery options for sending packages. These options include local, UK-wide, and international delivery.
Green couriers focus on sustainability and being eco-conscious. That means they use electric or hybrid vehicles, which means fewer yucky emissions. That's great news for our environment!
Not only that, but green couriers also use eco-friendly packaging materials, which means less waste going to landfills. They're like superheroes for the Earth!
Choosing green courier services doesn't just help the planet; it helps your reputation too. People love supporting businesses that care about the environment, so going green can actually attract more customers.
Conclusion:
Same-day delivery and green couriers are the best choice. They're very convenient and environmentally friendly.
Living in a bustling city like London often means that we find ourselves in situations where we urgently need something delivered.
When you need something delivered quickly and reliably, like a document, gift, or forgotten item, good delivery service is crucial.
Thankfully, in London, we have the convenience of same-day delivery services like eCourier that can truly save the day.
eCourier is a renowned delivery service in London that specialises in providing same-day delivery solutions.
They have a large courier network and advanced logistics, making them a dependable and efficient choice for urgent deliveries.
eCourier is available for busy professionals, forgetful shoppers, and anyone who wants prompt service.
One of the key advantages of eCourier is their commitment to speed.
They know how important it is to deliver packages quickly and make sure your package gets to its destination fast.
Rest easy knowing your item will arrive within hours with our same day delivery service, eliminating stress and inconvenience.
Moreover, eCourier offers a wide range of delivery options to suit your specific requirements. Whether you need a standard delivery, a secure delivery, or even a delivery with additional insurance, they have you covered.
You can choose the service level that suits you, so your package is handled carefully and with attention.
In addition to their speed and flexibility, eCourier also prioritises customer satisfaction.
Our customer service team is always available to help you with any questions or worries you may have.
They make sure your package is delivered smoothly and without any stress by tracking it and giving you real-time updates.
eCourier is a dependable and fast same-day delivery service in London that can help you with urgent deliveries.
With their commitment to speed, flexibility, and customer satisfaction, they have become a trusted choice for individuals and businesses alike.
Next time in London and need something delivered quickly, rely on eCourier for a fast and easy solution.
Why not go the extra mile and choose green courier options like the ones offered by eCourier? It's a small choice that can make a big difference for our planet.
Next time you need a parcel delivered quickly or want to be an eco-friendly hero, remember the magic of same-day delivery and the green courier options available.
Embrace convenience and sustainability and make life a little bit brighter for yourself and the world around you.